So it's nearing the end of the
Kool-Aid Dye Along
at Get Stitchy and I feel like I've got a good handle on how it works. But then I saw
Allie's yarn photos
...she dyed her yarn in balls rather than in hanks. Hmmmm...I start getting ideas. What if....
So I took a 100-yard ball of the wool I just reclaimed from a
thrift store sweater
, and dyed one end in Watermelon Cherry.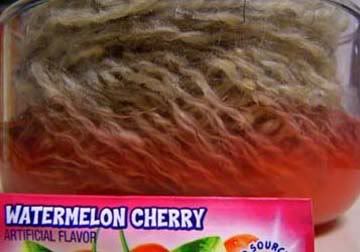 Then I drained it, flipped it over and dyed the other end in Orange.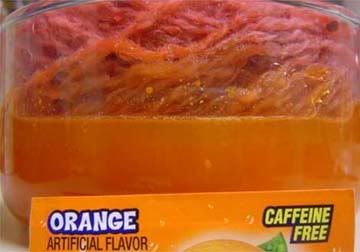 Because I was concerned about the dye reaching the center-most portion of the ball, I wound it loosely. After dyeing, it looked like this.... mmmmm, fruity....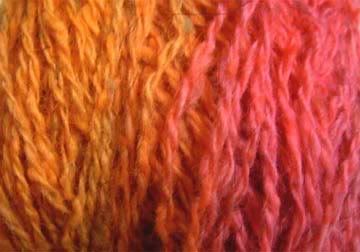 Even though I soaked it well, wound it loosely and allowed the yarn to take up all the dye, I still found some undyed areas near the center. But I like the effect. I'm thinking it will make a cheerful little hat for a darling little girl I know.