I joined the Get Stitchy
Kool-Aid Dye Along
and couldn't wait to start on it. I was fairly confident with the first batch. I started with Paton's Merino in Winter White and a shade of Kool-Aid that has already been proven...Grape. I followed many of the suggestions listed in the tutorials on the site, and finished with a very successful skein of purple yarn.
There is a bit of streakiness in it...I see some strands that are a bit more red than the others. Perhaps I need to stir a bit better, or it may be just how the yarn absorbed the dye. I'll have to play some more to find out what happened. For now, though, I like the little inconsistencies.

I'm not usually big on variegated yarns, but I wanted to experiment with the process. So I used a second skein of Paton's Merino in Winter White, and divided it between two jars. I dyed one in Lemon Lime and one in Ice Blue Raspberry Lemonade. I'm somewhat satisfied with the resulting green, aqua and white yarn. I'm curious to see how it works up.



Next came the real unknown. I have four balls in my stash of a vintage mohair blend that I bought some time ago at a thrift store. It's Columbia-Minerva Reverie in Pink Frappe. In the store, it looked very pink. After getting it home, it really was more of a peach...which I rarely use. So it sat in the stash.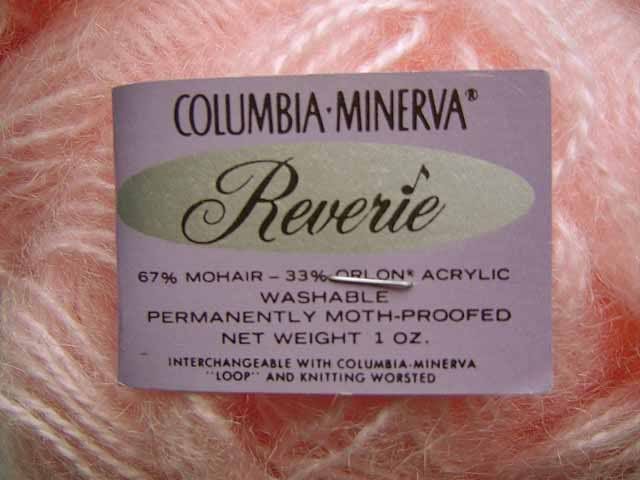 What if I overdyed it? Since it is a blend 67% Mohair, 33% acrylic, I wasn't sure how it would take the dye. Since I hadn't used it in all this time, I decided it was worth the risk.

I kept one ball as a control, dyed two balls with Black Cherry (one pack per ounce of yarn) and one ball with a double dose of Black Cherry (two packs per ounce of yarn). Hmmmmm. I think I like it. Now, what shall it become? I'd love your ideas.